---

About Petey Mitchell
Realtor®, ABR
Licensed in MA and NH
Direct: 978.944.0310 • Office: 978.499.8808


With over 29 years in the real estate business, I have built the trust of a clientele that expects and deserves only the best in representation. I truly understand that buying or selling a home is an emotional transaction that can be challenging without the right support. My clients know that I genuinely take pride in my work and appreciate that I always use the utmost discretion in protecting their privacy and interests.

For many, a home is a person's main financial asset, so I'm careful to take exceptional care of my clients throughout the entire selling or buying process. Whether your risk is a hundred thousand or a million dollars, I am committed to doing the necessary homework to ensure you receive good value for your dollar. Each transaction has a unique set of circumstances, and I welcome the challenges that come with it.

It would be my distinct pleasure to offer you the benefit of my experience, my technological expertise and my commitment to superior service, to make your real estate experience as smooth and stress-free as possible. If you're considering buying or selling a home, now or in the future, please feel free to call me to assist you with all of your real estate needs.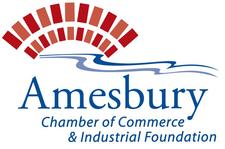 About Newburyport
» Learn About Everything Newburyport
Testimonials

As first time home buyers, we couldn't have asked for a better overall experience and the primary reason for that was our realtor, Petey Mitchell. From Day 1, Petey listened to our needs, kept us informed and really allowed the whole experience to be relatively stress-free. Her combination of honesty, professionalism and work ethic allowed us to feel confident throughout the process that no detail would slip through the cracks, right through to the closing. Thank you so Much, Petey. We can't imagine having this great of an experience with anyone else!"
- Pat O'Keefe & Jennifer Hayden

Petey,
Thank you so much for performing a market analysis on the house and in such a timely manner".
- Ann Myers

Dear Petey,
Thank you so very much for sending in a gift to the Boston Children's Hospital.
Also, a thank you for all you did to make selling my house a pleasant and an enjoyable experience".
- Sandra Howlet and Family

Thank you for everything with selling and buying our homes. We have to be sure to keep in touch".
- The Santipadri's

Petey,
I wanted to drop you a note to thank you for all your help these past few months. Your professionalism and caring were evident from day one. Believe me, It was much appreciated."
- Bill, Amanda and Pre J Dog. Esq.

My realtor Pirre "Petey" Mitchell was the godsend realtor that we needed at the time we were selling our condo. She was personable and yet the "go getter" which was paramount in a slow market in order to get the sale done. I would recommend her to anyone selling or buying. Thanks for taking the time in answering ALL the questions I had during the process."
- Your friend,
Judy Harrison

If it was not for Petey and her ongoing hard work and never ending dedication I would never of received the price I did for my Condo at 104D State Street. While other brokers keep pushing me to lower the price, Petey stayed right in there and she found the perfect buyer who was willing to pay $50,000 over what other brokers said it was worth. Petey is all about dedication and hard work every day and that is what you need in Newburyport to sell a high end home. Don't fall for the story some brokers tell you about connections to buyer outside of Newburyport - its all talk. What you need is to make sure that every person who is looking at Newburyport knows about your home and the work goes in to getting them to your home - from my experience Petey is the best and I should know because I tried the rest!"
- Dan Coursey